This Tutorial is a detailed How To aimed for Prestashop beginners, therefore I will not expected, from you, any knowledge at all about Prestasho Admin Interface.
Step by Step to Update a Module in Prestashop Version 1.6.*
During this Prestashop Tutorial the Url used to reach the Prestashop Back Office will be prestashop-tutorials.dev/v1616/secret-admin-folder and your one should be your-domain.com/your-secret-admin-folder or if your store is not in the root folder then it should be like your-domain.com/online-store-folder/your-secret-admin-folder.
Login to Prestashop Back Office.
In the browser we will visit prestashop-tutorials.dev/v1616/secret-admin-folder to reach the login page for the Prestashop Back Office and proceed with the login as normal in any place on the web.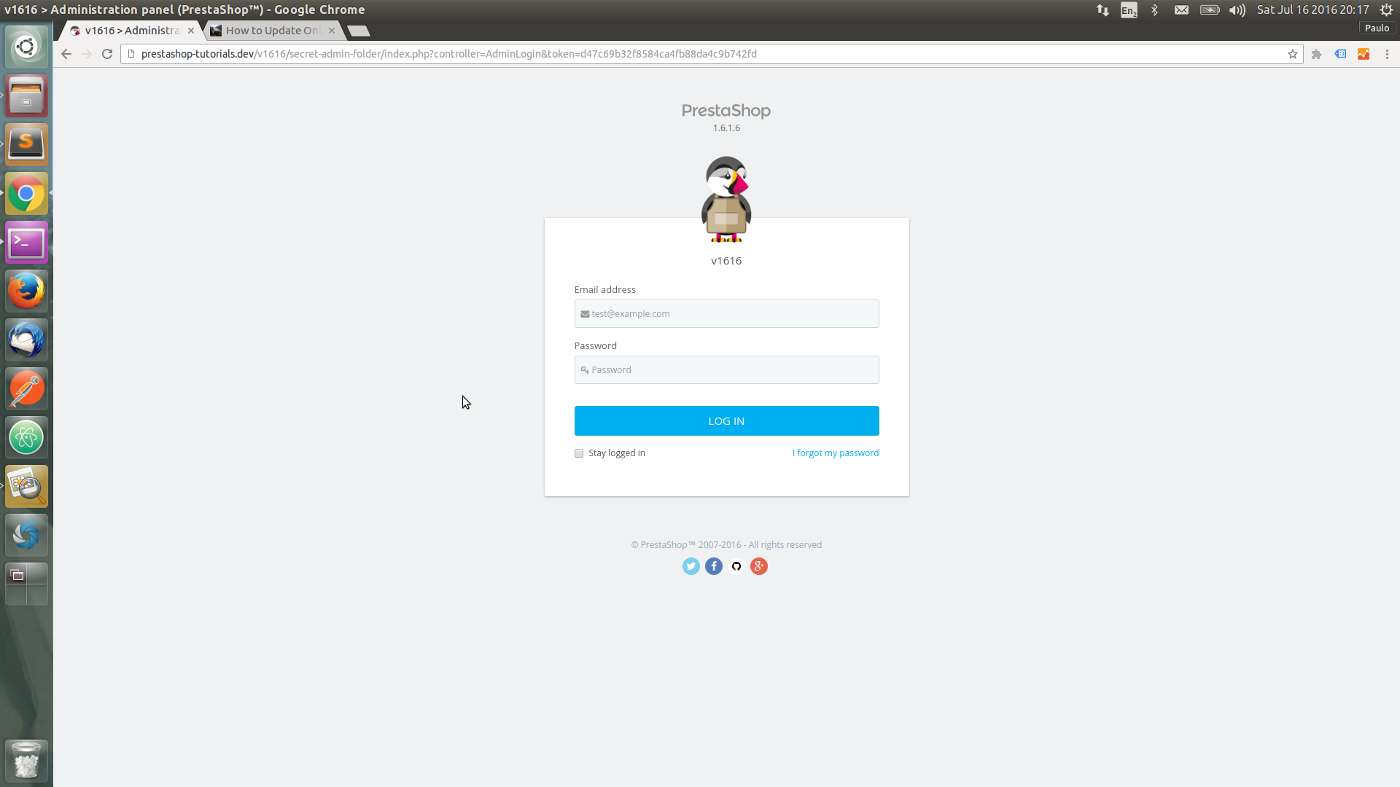 Now we are in Prestashop Back/blog/img/prestashop/v1616/tutorial/prestashop-modules-page.jpg Office home page, but to update the module we need to go to the Modules page.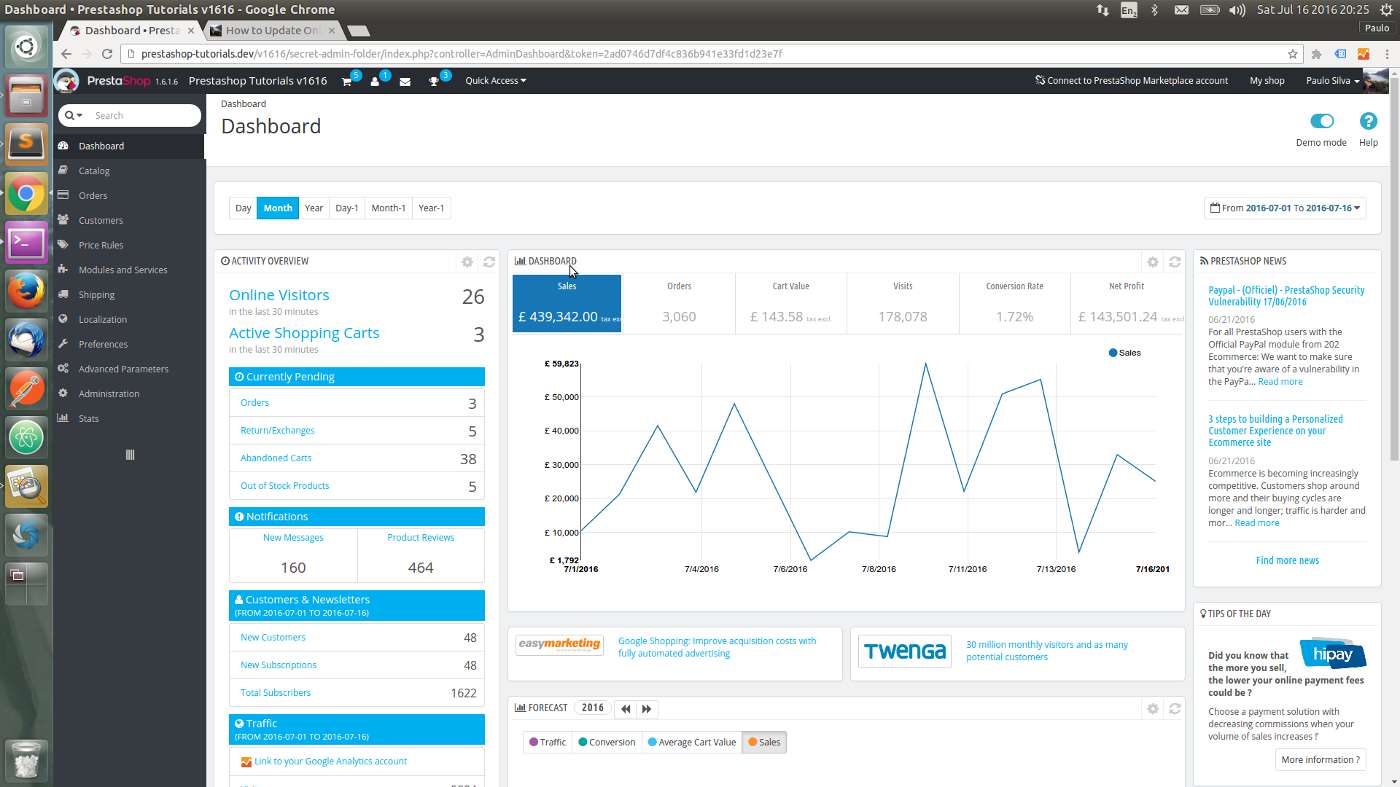 How to Reach the Modules Page
In the left menu you just need to click on Modules and Services or just Modules depending on your Prestashop 1.6.* Version.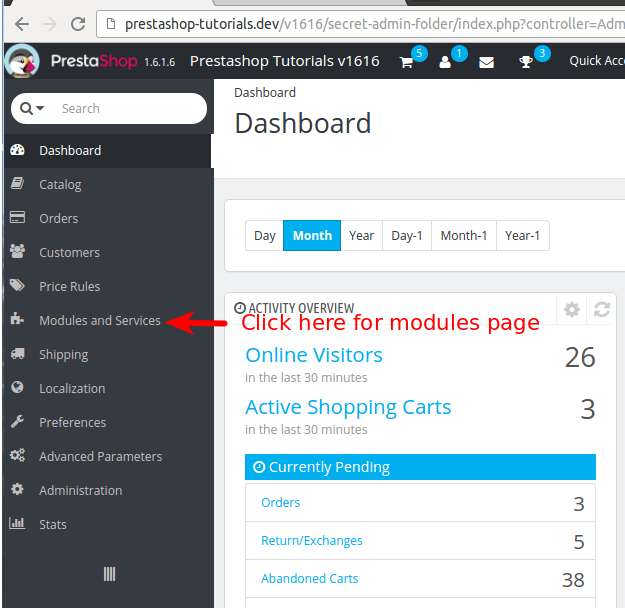 And you will get on to the Prestashop Modules page…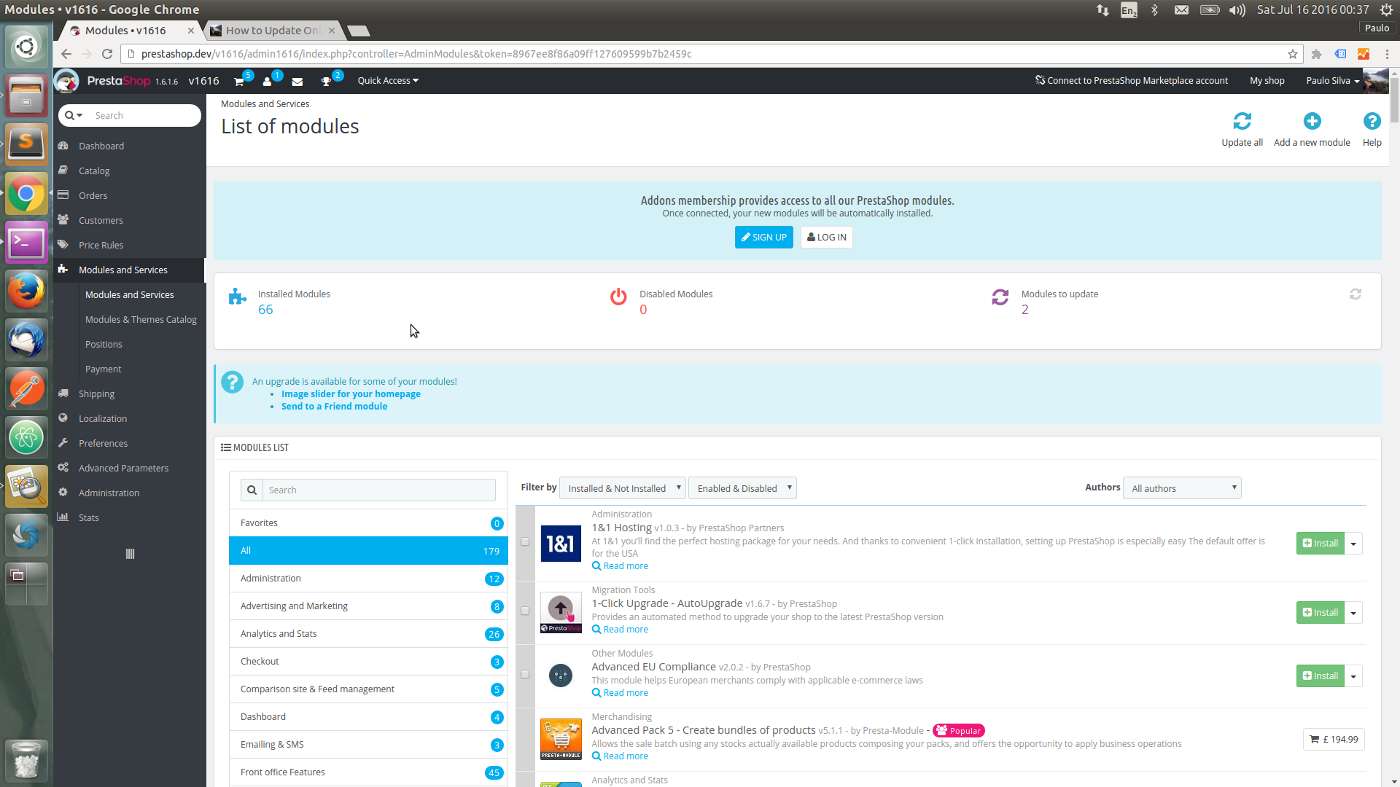 Checking for Modules Updates
When having pending updates we will be able to see the number of modules to update and a list with their names, like in the below image.

Let say that we want to update the module Send to a Friend but we do not want to update the other one.
Prestashop have made this easy for us… we only need to find the module in the list and click on the button to update it.
Using Search Box to find the Module we want to Update
To find it, just start typing the name of the module in the search box and the Modules list will be filtered, as you type, to only show matching modules.

Updating the Prestashop Module
Now to update the module we just nee to click in the orange button Update It and we will get a green box on top of the page saying that we succeed in the upgrade ;)
After the click to update the module the page will refresh and we will see the green box in the top of the page and we can search again for the module to check that the pending notifications for upgrading are not there any more.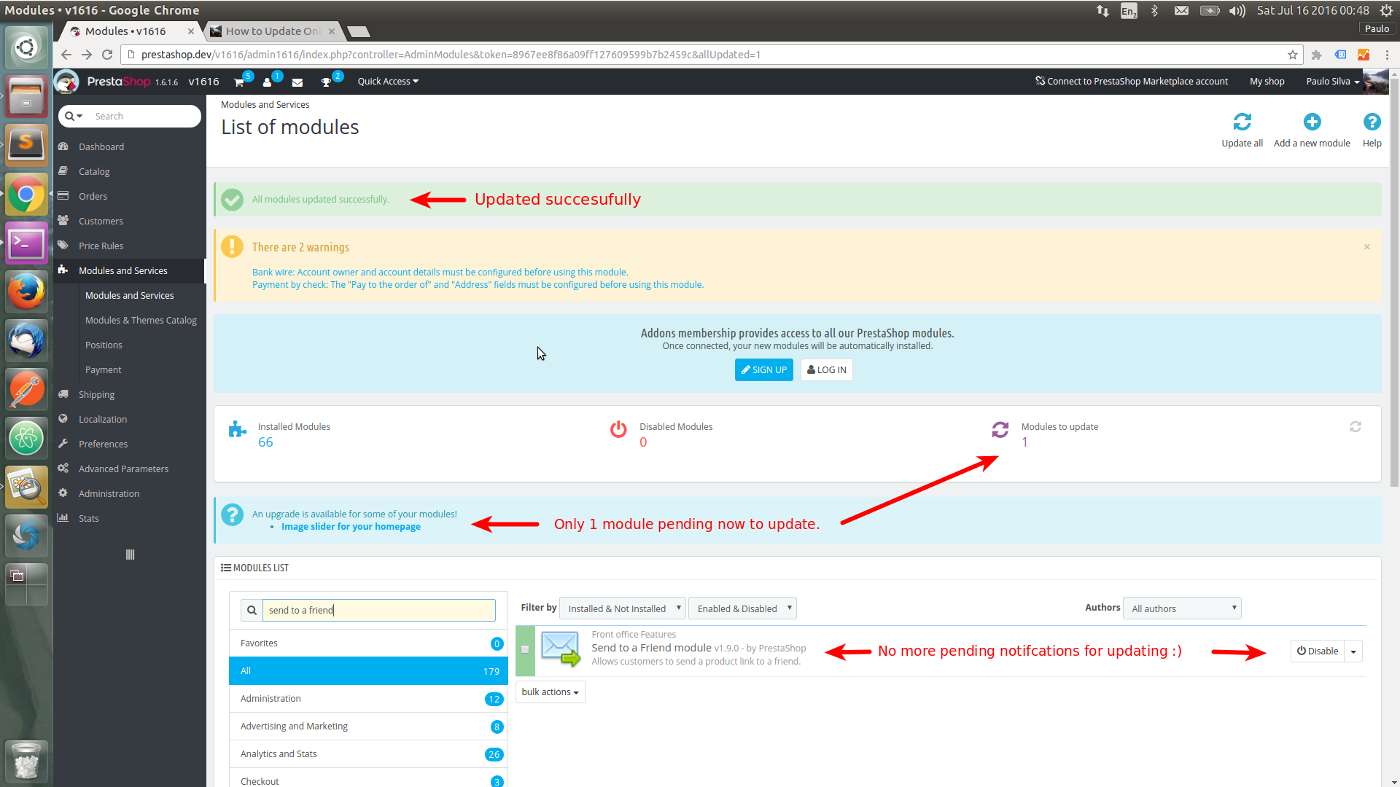 ---
Disclaimer: What I expressed here is only in my behalf and doesn't represent the company I work for, or any previous one, neither my family, friends, colleagues or anyone else unless I explicitly say so.